17 Aug 2023
European Giants Vie for $4.8B Indian Submarine Contract.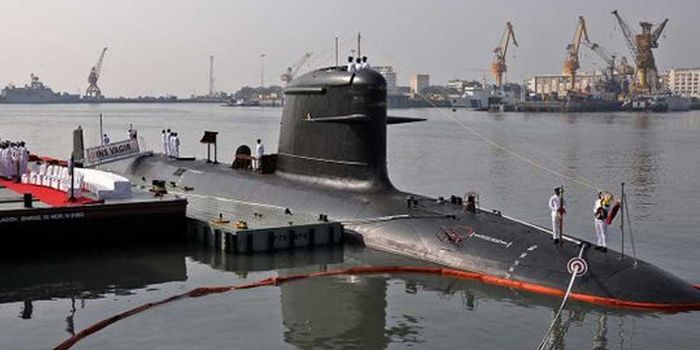 Two major European defense manufacturing companies are vying for a lucrative contract worth Rs 400 billion ($4.8 billion) to construct submarines within India. This move comes as the South Asian nation seeks to bolster its naval strength in response to China's expanding maritime influence in the Indo-Pacific area.
Officials from India are currently assessing competing proposals for the construction of six submarines domestically. These high-ranking Indian officials, who are privy to the developments but wish to remain anonymous due to the sensitive nature of the discussions, revealed that one bid involves a partnership between Germany's Thyssenkrupp AG and Mumbai-based Mazagon Dock Shipbuilders Limited. The other bid is a collaboration between Spain's Navantia and the private shipyard Larsen & Toubro.
The Indian Navy is prioritizing the acquisition of the most advanced and substantial technology transfer package available, as confirmed by the insiders. The Ministry of Defence, in its announcement of the tender in July, outlined its expectations for significant technology sharing with Indian shipyards, along with the incorporation of air independent propulsion technology in the submarines, enabling them to operate underwater for extended periods.
With Russia, traditionally India's primary supplier of military equipment, facing challenges due to its involvement in the Ukraine conflict and subsequent sanctions, India is actively seeking reliable alternatives for its military hardware. This situation has prompted India, a member of the Quad alliance alongside Japan, the United States, and Australia, to position itself as a hub for manufacturing and technology transfer in the realm of complex defense systems, including submarines and fighter aircraft.
In light of China's expanding naval capabilities, India's current fleet of submarines, which has aged over time, is deemed insufficient to effectively counteract China's presence in the Indian Ocean. Recognizing this gap, India's Ministry of Defence issued a tender last July, inviting global defense manufacturers to contribute to the design, development, and production of conventional diesel-electric-powered submarines. This initiative involves collaboration with either the government-owned Mazagon Dock Shipyard Limited or Larsen & Toubro, one of India's largest construction companies.
The overarching objective is to gradually establish domestic capabilities for the indigenous production of sophisticated weapon systems. To this end, India's Ministry of Defence has emphasized the necessity of expanding its submarine fleet, which currently stands at 16 submarines, despite the government's assertion that a minimum of 24 submarines is required. Most of the existing submarines are over three decades old and anticipated to be retired in the coming years.