14 Aug 2023
Canadian Surface Combatant project receives $463m boost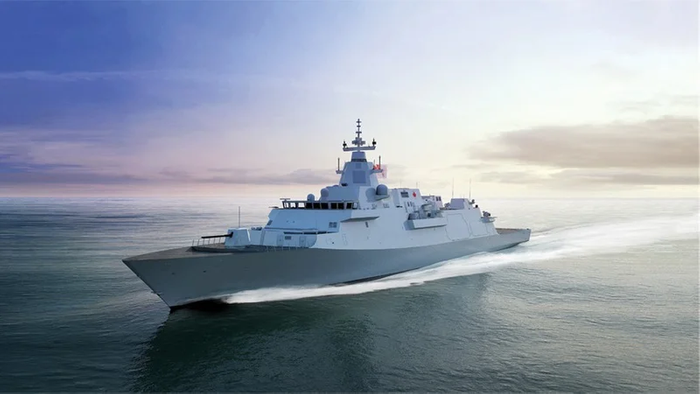 Originally posted on Naval Technology
Canada will invest in the Canadian Surface Combatant program to ensure a timely delivery to the Royal Canadian Navy of the 15 ships.
The Canadian government announced on 8 August that it will invest a further $463m (C$620m) in the Canadian Surface Combatant (CSC) project to accelerate construction and ensure a timely delivery to the Royal Canadian Navy (RCN) of the 15 surface combatant ships outlined in its National Shipbuilding Strategy, expected to cost between $56bn and $60bn.
As well as providing combat power at sea, the CSC ships, based on BAE's Type 26 frigate, will fulfil a range of mission types including support of land operations, counter-piracy, embargo-operations, search and rescue, and the delivery of humanitarian aid. One sub-variant is intended to have additional wide-area air defence capabilities with the facilities to act as a task force flagship.
According to GlobalData's Canada Defense Market 2022-2027 report, naval vessels and surface combatants are the country's largest defence market sector, with a value of £22.5bn over the forecast period.
"This investment will further ensure that the Canadian Surface Combatant vessels are built efficiently and on time for Royal Canadian Navy members." said Jean-Yves Duclos, Canada's minister of public services and procurement.
The Canadian surface combatant request proposal was first released in October 2016, with the contract awarded to Irving Shipbuilding Inc. (ISI) and Lockheed Martin Canada on 7 February 2019. The ambition of the project is to replace both the Iroquois-class destroyers and the Halifax-class multi-role patrol frigates with a single class of ship, operating on both the open ocean and in coastal environments. Armaments are to include Kongsberg's Naval Strike Missile, Tomahawk cruise missiles, and RIM-66 and 162 air defence missiles.
"This key announcement reaffirms Canada's commitment to deliver 15 state-of-the-art warships to the Royal Canadian Navy, and to provide Canadian Armed Forces members with the equipment needed to defend Canada," said Bill Blair, minister of national defence.
The surface combatant project is a central element of the Canadian shipbuilding strategy, one of only two large combat vessel projects detailed. According to the GlobalData report on Canada's defence market, over 4,000 Canadian SMEs are involved in the supply chain so far. The second large combat vessel project is for 6 arctic and offshore patrol ships for the RNC, and is also being undertaken by ISI.
The funds announced this week will expand and modify the construction site at Halifax Shipyard and the supporting facilities Dartmouth, Nova Scotia.