17 Feb 2023
Canadian Commercial Corporation and Chilean Navy Sign Contract for OSI Submarine Solution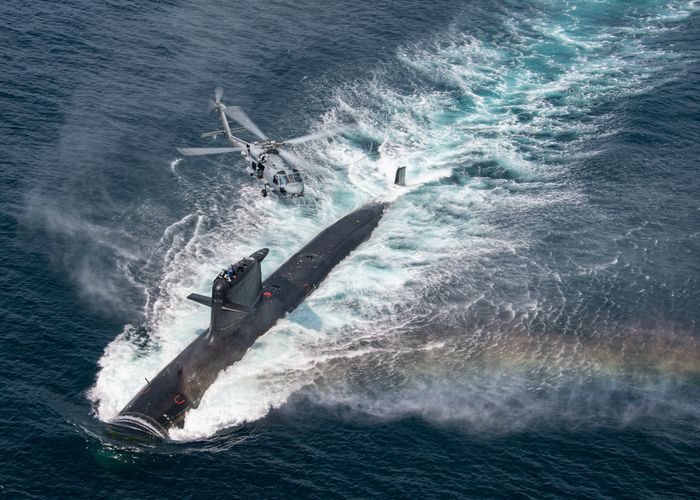 Originally posted on MilitaryLeak
The Canadian Commercial Corporation (CCC) is pleased to announce that it has signed a contract with the Chilean Navy for the supply of OSI Maritime Systems' (OSI) Tactical Dived Navigation System (TDNS) for two Scorpene-class submarines. This contract is the second government to government (G2G) contract between CCC and the Chilean Navy for advanced submarine solutions offered by OSI. The first contract, signed in 2020, provided upgrades to the navigation capability of two THOMPSON class submarines of the Chilean Navy.
"CCC is proud to support OSI Maritime Systems, a leading provider of integrated navigation and tactical solutions designed for naval and maritime security operations, to supply this 100% Canadian solution to the Chilean Navy," Wilson Pearce, Senior Director, Global Business Development Operations, CCC said .
"We are pleased that the Chilean Navy is once again leveraging CCC and OSI's capabilities to retrofit their fleet of submarines to extend their operational capabilities," Ken Kirkpatrick, President and CEO, OSI Maritime Systems siad.
OSI Maritime Systems solutions are deployed in navies of 24 countries, including on submarines of Sweden, UK, Australia, Canada, the Netherlands, Indonesia, South Africa and Brazil. Based in Burnaby, BC, OSI also develops and delivers integrated bridge systems for warships, and C2 systems for small craft. This most recent government to government (G2G) contract with the Chilean Navy is a critical part of OSI's market penetration strategy for Chile, made possible with CCC support. Through CCC's International Prime Contractor service, CCC brings qualified Canadian companies to meet the needs of government buyers around the world.
The Scorpene-class submarines are a class of diesel-electric attack submarines jointly developed by the French Naval Group (formerly the DCNS) and the Spanish company Navantia. It features diesel propulsion and an additional air-independent propulsion (AIP). It is now marketed as the Scorpène 2000. The Chilean Navy ordered two Scorpène-class boats, which replaced two Oberon-class submarines retired by the Chilean Navy. The Chilean Scorpene-class O'Higgins and Carrera were completed in 2005 and 2006, respectively. The Chilean boats are fitted with the TSM 2233 Mk 2 sonar