17 Jan 2023
Bahrain, US begin annual naval exercise Neon Defender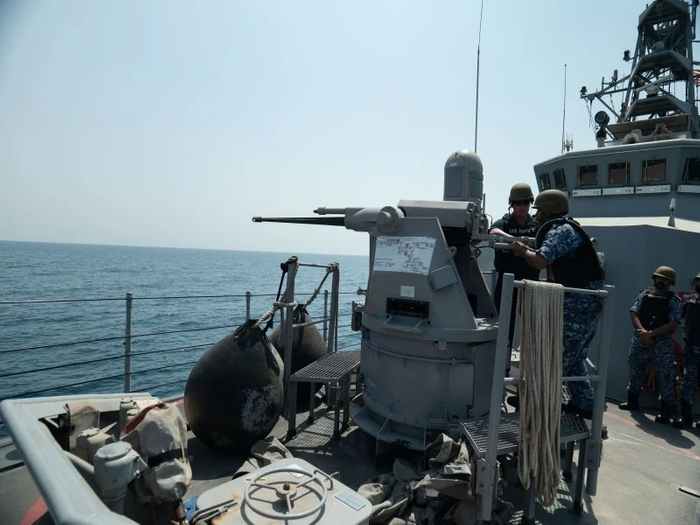 Originally posted on Naval Technology
ilitary personnel from Bahrain and the US have commenced a ten-day annual naval exercise, called Neon Defender, in and off the coast of Bahrain.
Neon Defender is a bilateral training exercise to boost collaboration and interoperability among the Bahrain Defence Force, Ministry of Interior and US Naval Forces Central Command (NAVCENT), which is based at Manama, Bahrain.
NAVCENT and US 5th Fleet commander vice admiral Brad Cooper said: "We are very excited to begin the new year training side by side with the Kingdom of Bahrain, a longstanding, strategic partner.
Cooper also leads two US-led international naval coalitions hosted in Bahrain – the Combined Maritime Forces and the International Maritime Security Construct.
Cooper added: "Each year, our mutual commitment to regional maritime security and stability strengthens and expands, and this year is no different.

"This is a great start to meaningful bilateral cooperation we will demonstrate together in 2023."
Besides focusing on maritime operations, tactical combat, installation defense, expeditionary operations, the military personnel will also undergo training in medical response and search and rescue operations.
About 200 personnel from the US Navy, Marine Corps and Coast Guard are taking part besides coastal patrol ships USS Monsoon (PC 4) and USS Chinook (PC 9).
Lead exercise planner lieutenant commander Antoni Wyszynski said: "We appreciate the opportunity to sharpen our skills alongside our Bahraini partners.
"This event brings us together and enables us to learn from each another."
NAVCENT consists of maritime forces stationed in Bahrain and operating in Gulf of Oman, Red Sea, the Arabian Gulf, parts of the Indian Ocean and three important choke points – at the Strait of Hormuz, Suez Canal and Bab al-Mandeb.
The International Maritime Security Construct (IMSC) finished a three-day maritime exercise, Sentinel Shield, on 9 January 2023 in the Arabian Gulf.