04 Oct 2022
Australian and Singapore warships conduct exercise Singaroo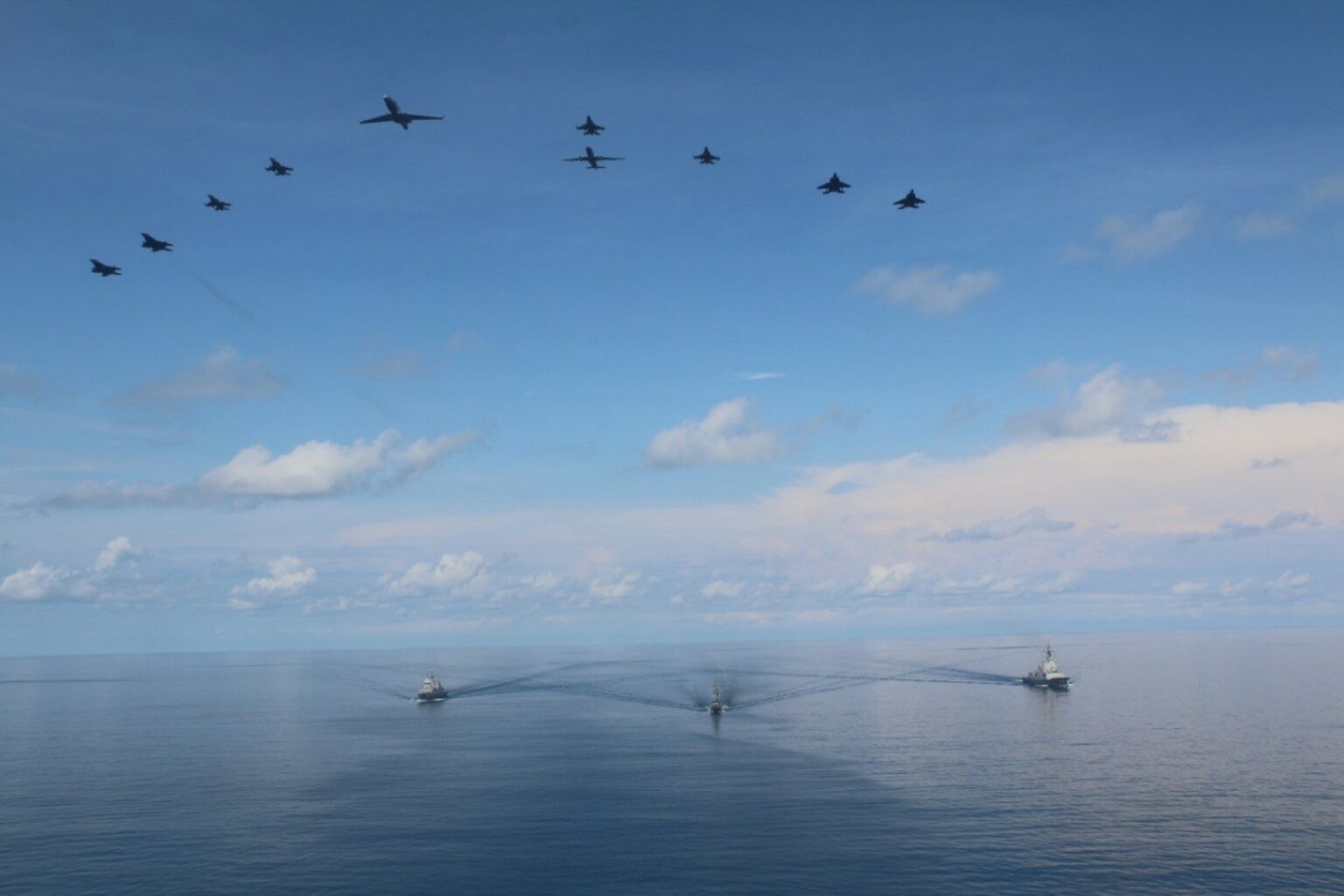 Originally posted on Naval Today
The Royal Australian Navy (RAN) and the Republic of Singapore Navy (RSN) have conducted bilateral maritime training during Exercise Singaroo 2022 in Australia's northern waters.
The exercise, which ran from 26 to 29 September, included high-end warfare serials by Australian warships HMAS Hobart embarked with a MH-60R helicopter.
The RSN deployed Formidable-class frigate RSS Steadfast with an embarked Sikorsky S-70B Seahawk naval helicopter and a Victory-class missile corvette RSS Valou.
Personnel and assets from the Republic of Singapore Air Force (RSAF)'s Darwin Detachment 2022 also participated in the exercise with F-15SG and F-16D+ fighter aircraft, a Gulfstream G550 Airborne Early Warning aircraft and an A330 Multi-Role Tanker Transport.
During the exercise, the RSN and RAN conducted a series of naval warfare trainings, including air defence exercises, manoeuvring drills and communication drills. This year's exercise also provided significant opportunities for integrated sea-air training which strengthened the interoperability between the RSN and RSAF.
Commander Australian Fleet, Rear Admiral Jonathan Earley said the exercise was a sign of maturity in the interoperability of the two nations' armed forces.
"Exercise Singaroo has been an important part of the Royal Australian Navy's exercise schedule for the last 27 years," Rear Admiral Earley said.
"During this time, we have deepened our friendship and a strong professional working relationship with the RSN so we can undertake effective combined and coalition maritime operations in support of our shared commitment to the region."
Rear Admiral Edwin Leong, Chief of Staff-Naval Staff, Republic of Singapore Navy said the RAN and the RSN share a close and long-standing relationship.
"We have exercised together for many years and achieved many significant goals together through our close cooperation and partnership," Rear Admiral Leong said.
The 2022 iteration of Singaroo included the firing of Australia's Evolved Sea Sparrow Missile (ESSM) from RAN destroyer HMAS Hobart. The ESSM is highly effective in countering aircraft and supersonic manoeuvring anti-ship missiles.