08 Sep 2022
Australian destroyer strikes land target with Harpoon missile during Pacific Vanguard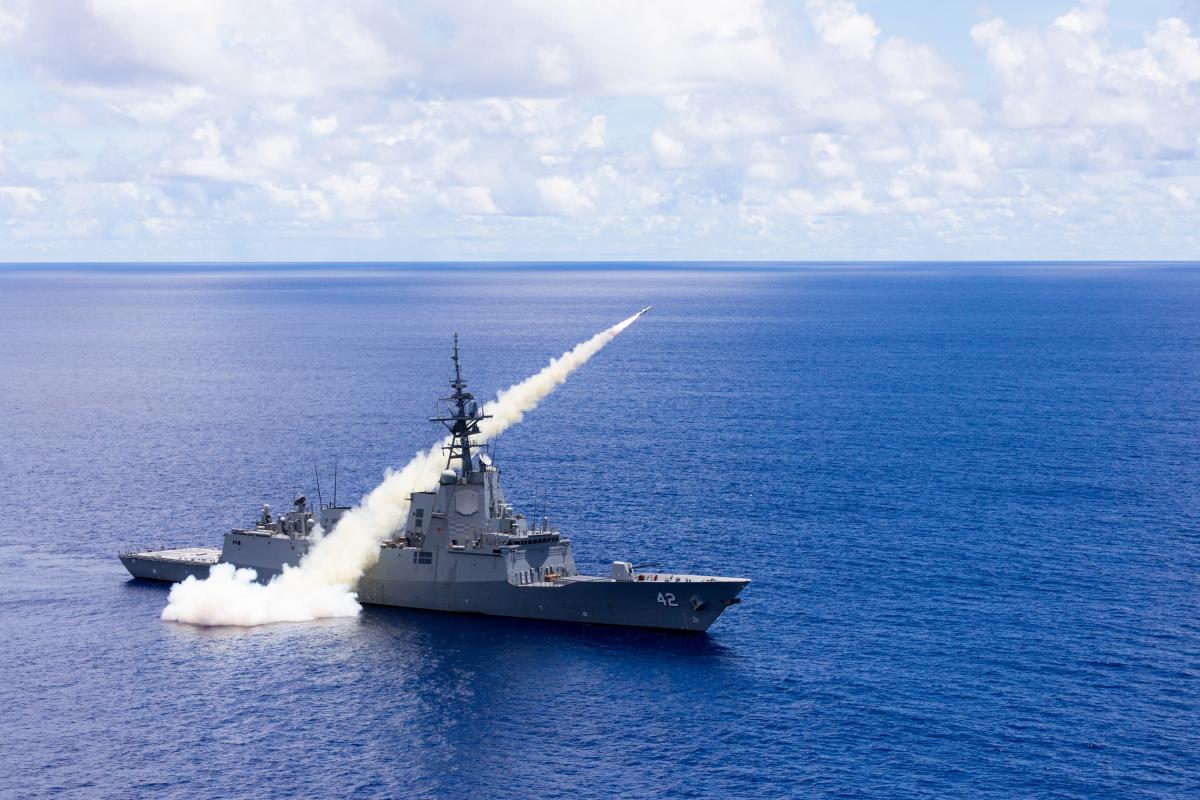 In the seas off the island of Guam, five nations have combined to test their maritime warfare skills during Exercise Pacific Vanguard 2022, with the Royal Australian Navy (RAN) achieving successful missile firings from Hobart-class destroyer HMAS Sidney.
The week-long exercise commenced with an opening ceremony on board the JMSDF Ship Izumo attended by commanding officers from all participating nations.
The guided-missile destroyer HMAS Sydney and the Anzac-class frigate HMAS Perth joined ships and aircraft from the Royal Canadian Navy, Japan Maritime Self-Defense Force, Republic of Korea Navy and the US Navy for the biennial integrated air and missile defence exercise.
During the exercise, HMAS Sydney successfully struck a land target with a Harpoon surface-to-surface missile.
"It was especially satisfying for Sydney's ship's company to prove our ship's Harpoon surface-to-surface missile capability against a land target, joining other ships in the fleet that have previously fired the missile," Australian Task Group Commander and Commanding Officer Sydney, Commander Andrew Hough commented.
Meanwhile, HMAS Perth also successfully engaged an airborne target with an evolved Sea Sparrow missile.
The ships' participation in Exercise Pacific Vanguard 2022 was part of a regional presence deployment, following hot on the heels of multilateral air and ballistic missile defence training in Exercise Pacific Dragon.
Five Australian Navy ships across two task groups have been conducting regional presence deployments throughout the Indo-Pacific region over recent months.
Other RAN ships also recently participated in exercise Rim of the Pacific 2022 (RIMPAC 2022), the world's largest naval exercise, as part of a regional presence deployment.