16 Sep 2022
Australia to unveil final design of new subs at the beginning of next year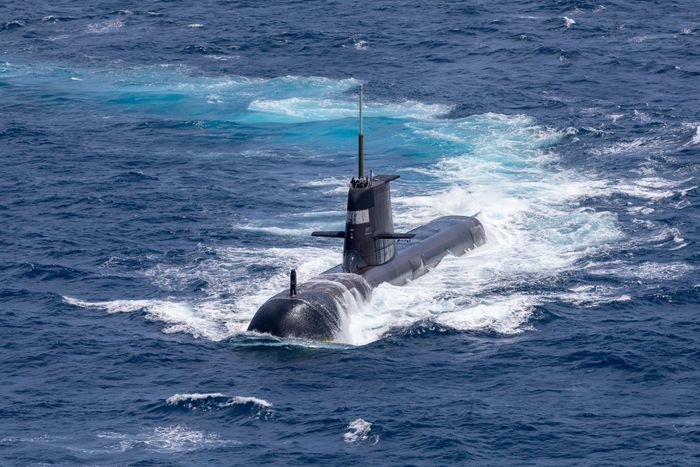 Originally posted on Naval Today
On the first anniversary of the AUKUS pact, acting Prime Minister and defence minister Richard Marles revealed that the country is on track to be able to make the announcement about the final design at the beginning of next year.
Defence minister Marles stated that the program is taking shape and the country is considering different options for the vessels, including off‑the‑shelf submarines. The main concern is also the capability gap since the Collins-class subs are due to come out of service in mid-2020.
"Well, time is of the essence, so it's been a big factor in all of our considerations. I think the truth is that what we inherited from the former government was a schedule of, really, not getting the successive submarines until the 2040s. If that were to occur that definitely would open up a capability gap when you consider that the Collins was due to come out of the water in the mid-2020s. We need to make sure that between this moment and whenever the future submarine goes into the water we do have an evolving submarine capability," Marles emphasized.
He also stressed that the US and UK are working together with Australia to help acquire the capability of having nuclear-powered submarines. Nevertheless, there is a degree of technology already which is shared across the countries.
Australia, US and UK signed AUKUS pact back in September 2021. Under the new partnership, Australia wants to build at least eight nuclear-powered submarines. As of 8 February this year, the partners can exchange data under the Exchange of Naval Nuclear Propulsion Information Agreement (ENNPIA).
Furthermore, the UK's former Prime Minister Boris Johnson recently revealed that the Royal Australian Navy's crews will train on UK's nuclear-powered submarines, including the newly commissioned HMS Anson and other Astute-class submarines.
The UK and US have already welcomed Australian Navy personnel on its specialized nuclear training courses, and more will follow next year before Australian submariners go to sea.