08 Sep 2023
Austal USA To Build Land Craft Utility Vessels For U.S Navy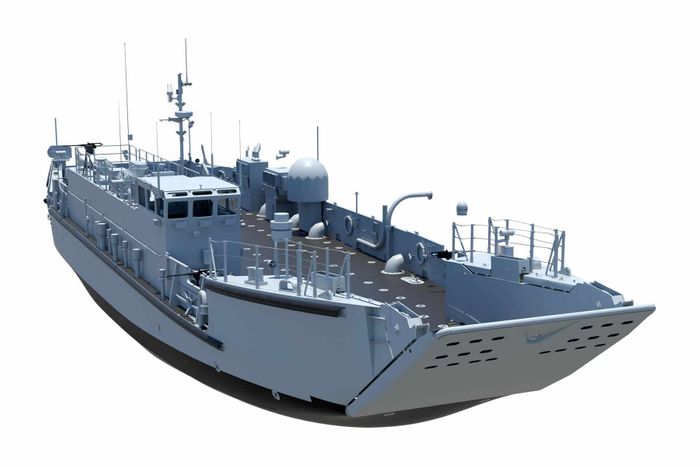 Austal USA Press Release
Austal USA was awarded a $91,535,551 fixed-price incentive and firm-fixed-price type modification to definitize a previously awarded contract for the detail design and construction of three Landing Craft Utility (LCU) 1700 class craft. The contract also includes options for nine additional craft and associated support efforts.
"Austal USA is honored to be able to build this important connector for the U.S. Navy," commented Dave Growden, vice president of new construction projects. "We recognize the critical role this platform plays in supporting expeditionary operations for the Navy and Marine Corps and are looking forward to continuing to deliver ships and boats to our customers on time and on budget."
LCU are carried aboard amphibious assault ships to the objective area and used across a range of military operations to deliver vehicles, personnel and cargo from sea-to-shore and back. These connectors provide a heavy-lift capability and can carry about the same payload capacity as seven C-17 aircraft.
Austal USA continues to diversify its product line in both steel and aluminum. Production is ongoing for two Navy Towing, Salvage and Rescue Ships (T-ATS) and the Navy's 90,800 square-foot Auxiliary Floating Dry Dock Medium (AFDM) on the company's state-of-the-art steel line. Austal USA also holds multi-ship contracts for the Navy's TAGOS-25 ocean surveillance ship and the U.S. Coast Guard's Heritage-class Offshore Patrol Cutter (OPC) programs.