27 Sep 2023
Argentina agrees to buy Leonardo AW109M helicopters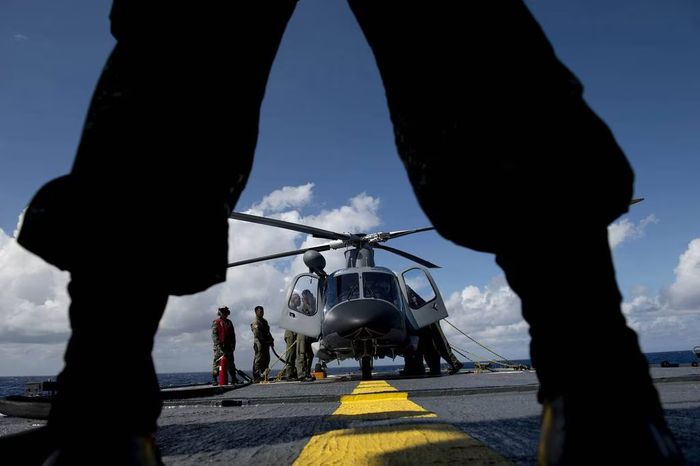 Originally posted Defence News
Argentina's Defense Ministry has signed a letter of intention for the procurement of eight AW109M lightweight helicopters from Italian firm Leonardo.
The agreement was signed Sept. 21 as Argentine Defense Minister Jorge Taiana visited Italy to see the aircraft's production line.
The AW109Ms would be used by the Argentine Navy in a seagoing role aboard French-built Bouchard-class offshore patrol vessels, acquired between 2019 and 2022 to patrol the country's exclusive economic zone to deter and prevent illegal exploitation of fishing resources.
A military source in Buenos Aires, speaking on condition of anonymity due to the sensitivity of the defense program, told Defense News that "until now the OPVs have been going to sea carrying Airbus AS555 Fennec helicopters. But those aircraft are intended and needed for weapons-targeting functions and training with missile frigates and corvettes, instead of coast guarding work."
Funding for the purchase of eight to 10 lightweight helicopters for the Navy was already included in the government's draft budget for 2024, which was submitted Sept. 15 to the Chamber of Deputies within the Argentine Congress.
The budget request seeks $110 million for the maritime lightweight helicopter program, to be spent over 10 years.
Luis Piñeiro, an independent defense and security analyst based in Buenos Aires, told Defense News that "this is a long-due and necessary step, which will add to the recent acquisition of P-3C Orion [maritime patrol aircraft]. It will bolster Argentina's capacities to detect, deter and fight illegal fishing that cost the country between $1 billion and $2.6 billion per year."