14 Jun 2023
Anti-submarine Warfare ship 'Anjadip' built for Indian Navy launched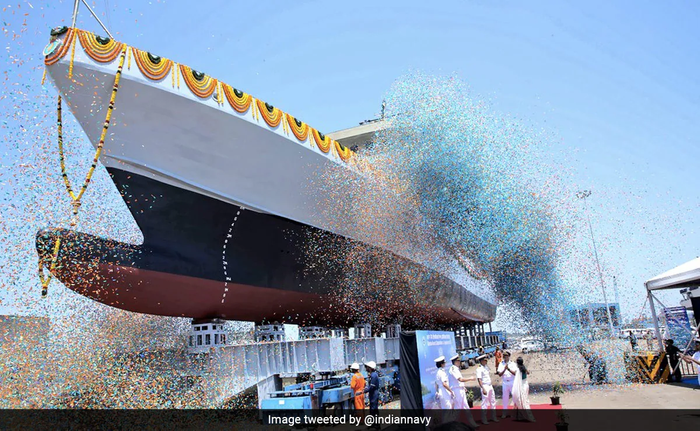 An anti-submarine warfare shallow water craft vessel built by Kolkata-based Garden Reach Shipbuilders and Engineers (GRSE), for the Navy was launched at the Larsen and Toubro, Kattupalli Port here on Tuesday. Anjadip, is the third of the eight ships of the contract that was signed between Garden Reach Shipbuilders and Engineers, Kolkata and Ministry of Defence in April 2019.
The vessel was named after the island of Anjadip located off Karwar Port, Karnataka signifying its strategic maritime importance, an official release said.
The 'Arnala' class of ships built by GRSE would replace the current 'Abhay' class of Anti-Submarine Warfare Corvettes of the Navy and are designed to undertake anti-submarine operations in coastal waters, low intensity maritime operations, subsurface surveillance among others.
The ships would have 80 per cent indigenisation. Each ship measuring about 77 metre long, would have a displacement of 900 tons with a maximum speed of 25 knots and an endurance of 1,800 nautical miles.
Vice Admiral and Commander in Chief of the Strategic Forces Command R B Pandit was present at the launch ceremony today.
As per the contract, four ships are built by GRSE, Kolkata while the remaining four ships have been subcontracted to Larsen and Toubro, Shipbuilding, Kattupalli.