12 Sep 2023
AML3D wins US Navy submarine contract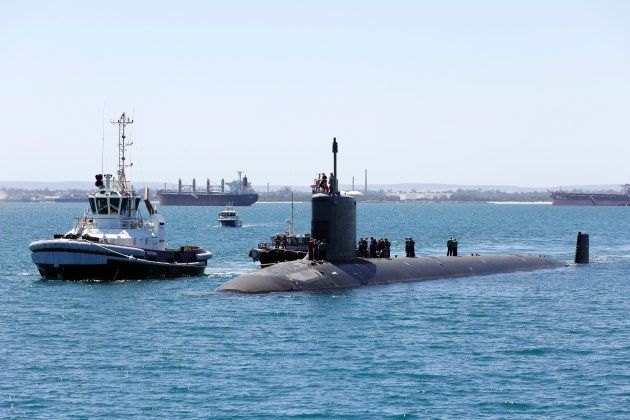 Originally posted on Australian Defence
AML3D has announced a new alloy characterisation and testing contract to support the US Navy's submarine program. The contract will see the company commence the development and testing of 3D printed Copper-Nickel (CuNi) components. The contract has been signed within tegratror BlueForge Alliance, and will sustainment of the US Navy's Submarine Industrial Base through technology adoption and acceleration, the company said.
The circa A$0.35 million, (US$0.23 million), CuNi alloy testing contract will be run in parallel with the, recently extended, Nickel-Aluminum-Bronze (NAB) alloy characterisation, corrosion, and strength testing program for the US Department of Defense.
In 2023 to date AML3D has won sales of approximately A$4.0 million, (US$2.90 million) through BlueForge Alliance, comprising around A$1 million (US$0.70 million) of ARCEMY system sales and A$3.0 million (US$2.2 million) of Contract Manufacturing and Testing sales. AML3D has added additional sales through the company's Value-Added Reseller, Phillips Corp, bringing total US Defence sales to date in 2023 to circa A$5.1 million (US$3.7 million), it said.
A successful conclusion to this CuNi alloy testing program has the potential to expand the range of US Defence sector materials and applications that AML3D's ARCEMY metal 3D printing systems can be used for. The contract will commence immediately and is expected to run for a period of 14-16 weeks with alloy characterisation and testing carried out at AML3D's facility in Adelaide.
The company said the new contract demonstrates increasing momentum in the expansion of the range of 3D printed alloys that meet the US Navy's qualification standard.
"It is exciting to see this acceleration of further alloy testing and validation of AML3D's ARCEMY metal 3D Printing technology within the US Defence sector. The Cu-Ni contract has the potential to cast a far wider net over parts that can be made for the US Navy using our technology. The positive implications for expanding our scope to Cu-Ni alloy parts is significant - a point highlighted with our recent $2.0m order for Nickel-Aluminium-Bronze parts coming not long after a successful testing program," AML3D Interim CEO Sean Ebert commented.