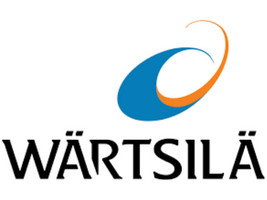 Powering the world's Navies and Coast Guards
Through innovative solutions and services, Wärtsilä sets out to be the most valued business partner with products that can meet the most stringent special naval requirements, such as noise reduction and shock resistance. Our experience in providing propulsion and powering solutions for Navy and Coast Guard vessels is long standing: more than 90 countries entrust Wärtsilä with the supply of equipment for their naval fleet. Many of Wärtsilä products meet special naval requirements such as noise reduction and shock resistance. At Wärtsilä we optimise a vessel's efficiency by looking at the whole picture. We study the vessel's power and propulsion systems, the integrated automation systems, and the way that the vessel will be operated and maintained.
Services worldwide 
You can have the entire power or propulsion system fully serviced by one global supplier. We are continuously developing our global service network, solutions, products, and specialist services worldwide to support equipment on board your vessels or power plant installations. Our Services & Support solutions range from basic support, installation and commissioning, performance optimization, upgrades, conversions and environmental solutions to service projects and agreements focusing on overall equipment performance and asset management. We deliver our services through our service stations, workshops and ship repair centres that form our service network in 70 countries worldwide.
Address
Wärtsilä France S.A.S.
3 boulevard de la Loire
Cedex
Nantes
France
244275
United Kingdom