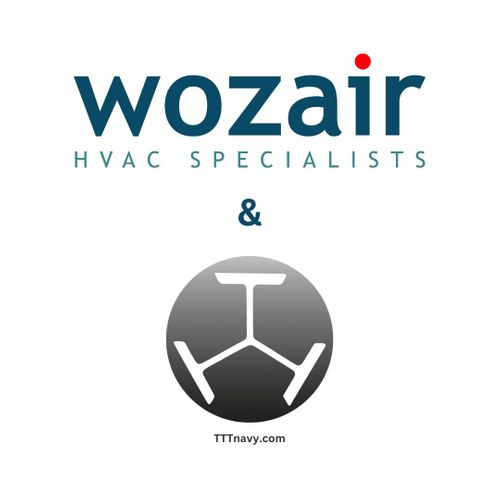 TTT Navy & Wozair
TTT Navy (www.tttnavy.com) has developed the most advanced naval Air Filtration design on the market. The '2S' system offers the best protection against Salt and Marine contaminants to protect Naval engine rooms, Naval Engines and sensitive Gas Turbines. The '2S' system is already employed by Navies around the world to protect GE LM-series and Rolls Royce MT30 gas turbines, as well as Diesel Engines. Visit us to learn about the advantages of the '2S' system and how it can be integrated in your existing and new ships:
- Higher salt and water filtration efficiency
- Higher endurance and reliability of filtration
- Reduced footprint
- Reduced weight
- Reduced pressure drop
- Reduced capital cost
Wozair is a UK-based company that specializes in the design, manufacture, and supply of heating, ventilation, and air conditioning (HVAC) systems for various industries. The company was founded in 1979 and has since expanded its operations to serve customers globally.
Wozair's products include air handling units, fans, dampers, louvers, and other related equipment, which are designed to meet the specific needs of their customers. They serve industries such as oil and gas, petrochemical, power generation and more.
Wozair prides itself on its technical expertise and innovative approach to HVAC system design. They work closely with their customers to understand their unique requirements and provide customized solutions that meet their needs. Wozair's commitment to quality is demonstrated by their ISO 9001:2015 certification.
In addition to their product offerings, Wozair also provides a range of services, including system design, installation, commissioning, and maintenance. Their team of experienced engineers and technicians work closely with customers to ensure their HVAC systems are installed and maintained to the highest standards.
Address
Wozair Limited
Grosvenor Road
Gillingham
Kent
ME8 0SA
United Kingdom