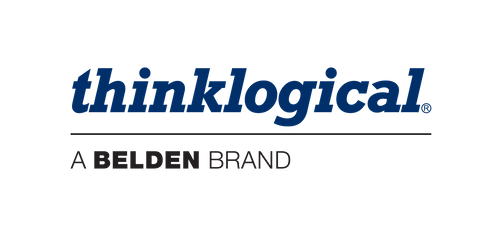 Thinklogical manufactures secure video distribution (VDS) and KVM extension and switching solutions for C4ISR/command and control, ship's bridge and combat information center, UAV ground control stations, air operations, deployable solutions, electronic warfare, and training and simulation applications.
Visit our booth to demo our proven, uniquely secure and available off-the-shelf technology that enables future-proofing the design of command and control operations worldwide.
Thinklogical's technology enables organisations to securely manage and more easily access video-rich JISR-information and data across multiple domains and multiple classifications, leading to:
improved situational understanding,
improved collaboration,
increased efficiency,
tighter security in support of the NATO Multi Domain Operations (MDO) conceptual baseline for operations,
increased output at lower operational costs.
The Thinklogical manufactures scalable, redundant, reliable solutions that meet tough military and defense security stands.
Thinklogical products are Information Assurance (IA) accredited for use in secure, multi-classification environments: Common Criteria EAL4, NATO NIAPC Evaluation Scheme: GREEN, TEMPEST SDIP 27 Level B and the U.S. DoD DISA JITC UC APL.
Address
100 Washington Street Milford, CT 06460
Milford
Connecticut
06460
United States