Shearwater Marine Services Ltd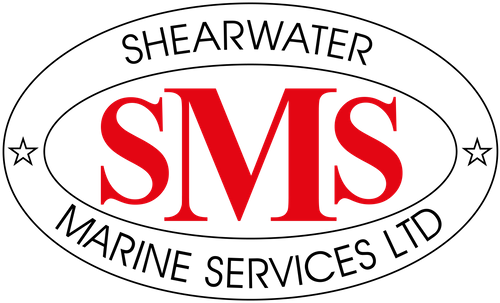 Shearwater Marine Services is an industry-leading provider of innovative underwater engineering solutions with a particular focus on defence operations. With over three decades of unrivalled expertise serving the Royal Navy, Shearwater has established itself as a trusted partner in maintaining naval fleet readiness.
Our specialized services range from hull scrubs and prop polishing to complex tasks such as in-water propulsion motor removal and impressed current cathodic protection system repair.
At Shearwater, we pioneer groundbreaking approaches to prevent vessel dry-docking, delivering significant cost and time savings to our clients. Our team's vast experience, coupled with our commitment to safety and quality, ensures the successful delivery of projects regardless of complexity or challenge. Partner with Shearwater Marine Services for reliable, efficient, and cost-effective underwater engineering solutions that uphold the highest standards of defence operations.
In addition to our core services, Shearwater Marine Services is proud to be associated with two sister companies, the Professional Diving Academy and Submertec:
The Professional Diving Academy is an esteemed institution providing comprehensive commercial diver training programs that comply with the highest industry standards. Our partnership ensures that our diving team is consistently equipped with the latest skills and certifications, enabling us to tackle the most demanding underwater tasks.
Submertec, on the other hand, specializes in the design and manufacture of advanced underwater technology, including cameras, lighting systems, and custom-built ROVs.
By leveraging the expertise and resources of our sister companies, Shearwater Marine Services can deliver unparalleled underwater engineering solutions that cater to the unique requirements of the defence sector.
Address
Unit 19
Sandbank Business Park
Dunoon
Argyll and Bute
PA23 8PB
United Kingdom