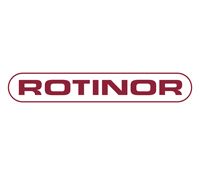 ROTINOR GmbH is a German manufacturer of high performance under water Diver Propulsion Devices (DPD).
The only brand to utilise water jet propulsion systems.
Our unique jet propulsion enables effective under water operation in strong currents and also surface operations.
ROTINOR GmbH is registered in Stuttgart, are currently active in 53 countries and have End Users in 33 nations.
The ROTINOR Black Shadow (RBS) and ROTINOR DiveJet 2 (RD2) both carry Nato Stock Numbers (NSNs), available in various configurations and colours: Black, Green, Olive, Grey and Camouflage.
Address
ROTINOR Sales
Benzstr 10
Bad Salzuflen
NRW
32108
Germany