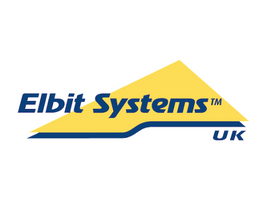 Elbit Systems UK Ltd is a Defence, Technology and Aerospace company with three wholly owned subsidiaries and two joint ventures in the UK. Across the country on sixteen sites we employ over 600 people engaged in a range of high tech and specialist manufacturing activities, with a similar number of jobs sustained directly in our UK supply chain. We work on a range of different technologies for both military and civilian applications.
Elbit Systems UK is an established supplier to the UK Armed Forces, participating in several major Defence programmes such as MEWSIC Increment 1, and delivering the Dismounted Joint Fires Integrator (DJFI), Joint Fires Synthetic Trainer (JFST) and Interim Combined Arms Virtual Simulation (Deployable) (ICAVS(D)) to the British Army.
As Elbit Systems UK builds on its existing presence we will continue to offer world leading technology developed in our parent company divisions to the Army, Navy and Air Force delivered locally through our UK subsidiaries addressing requirements for UK sovereignty and freedom of action.
Elbit Systems UK is a subsidiary of Elbit Systems Ltd (NASDAQ and TASE: ESLT), international high technology company with a presence in dozens of countries. Elbit Systems develops and supplies a range of airborne, land and naval systems and services for Defence, homeland security and commercial applications worldwide.
Address
Bristol
United Kingdom