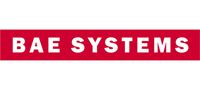 At BAE Systems, our advanced defence technology protects people and national security, and keeps critical information and infrastructure secure. We search for new ways to provide our customers with a competitive edge across the air, maritime, land and cyber domains. We employ a skilled workforce of 90,500 people in more than 40 countries, and work closely with local partners to support economic development by transferring knowledge, skills and technology.
We work with customers to identify and define their future platform, systems and support needs, increasing readiness for multi-domain opposition and enhancing interoperability for joint operations. We help our customers maintain their advantage through the adoption of disruptive innovation at pace to achieve greater agility and enhanced maritime superiority.
Following a system of systems approach across the surface and underwater battlespace, we can help customers to maintain their advantage in a world of emerging threats. Offering a range of solutions across systems, platforms and support, we enable the sense, decide and effect chain to deliver optimum military effect.
Address
Building 31,
Broad Oak, The Airport,
Portsmouth,
Hampshire
PO3 5PQ
United Kingdom