04 May 2023
Quick Release Coupling (QRC)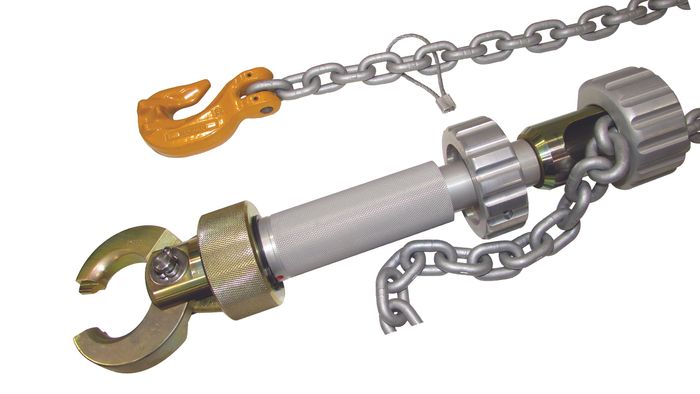 Drallim's range of heavy duty restraints known as Quick Release Couplings are regularly used to secure embarked aviation as well as various alternative heavy and demanding cargo applications where secure restraint is critical to mission success.The design allows the user to release tension in the coupling whilst fully restrained allowing the load to be quickly freed for movement or deployment.
The Quick Release Coupling is suitable for all rugged cargo applications in both the Marine and Aviation environment offering load capacities of 10,000lb and 14,000lb in either standard or in 'anti-vibration' configurations.
Designed originally for securing aircraft on deck the Quick Release Coupling is a rugged tensioner for use in any heavy-duty cargo situation. At one end is a double-jaw claw-type connector, operated by a quarter turn of a knurled hand grip, which attaches to a securing ring or other suitable strongpoint. At the other end of the coupling is a chain pocket into which the nearest link of a length of chain lashing is located after all the slack has been taken up.
The restraint is secured ready for final tensioning by means of a half-turn of the lock. Turning the built-in handwheel on the body of the coupling produces the required tension in the restraint. Quick release is effected by a quarter turn of the handgrip.