16 May 2023
NS72-36 Hull Mounted Sonar Amplifier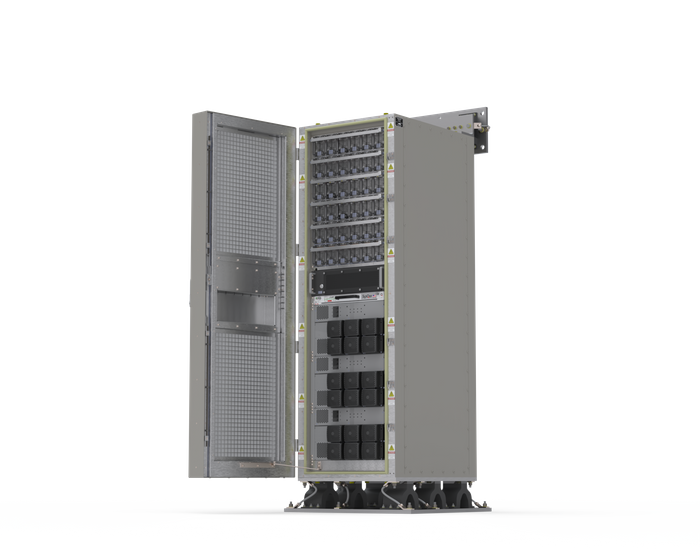 The NS72-36 is designed for hull mounted sonar systems.
- 36 channels are available in a 72" high rack and the unit is 50% lighter and 40% less volume than other amplifiers.
- The NS372-36 has analog and digital audio inputs to easily connect with existing controller systems. An IP-ready option is available for network connection.
- Nautel HMS transmitters achieve their light weight by using switch mode power supplies (SMPS). State-of-the-art silicon carbide FET's deliver 2 kW per channel capability at high efficiency.
- Standard output bandwidth is 3 kHz to 12 kHz, with reduced output below 5 kHz and above 12 kHz.
- The NS72-36 has IP-ready connectivity for control and audio, with parallel IO for easy connection to existing systems.
- Nautel's design expertise and customer care philosophy results in long and reliable life expectancy for its sonar amplifiers.
- Nautel provides customer support for the products it has produced since it's 1969 inception.
- The NS72-36 amplifier is now installed on Royal Canadian Navy Frigates, as part of the UWSU major sensor upgrade.