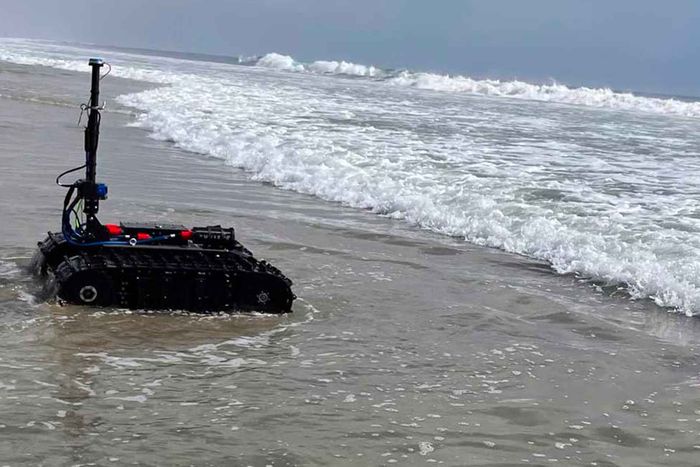 DEPLOY FROM LAND OR AT SEA.
LOW PROFILE
The vehicle low profile and high stability allows them to penetrate the surf zone with up to 6 ft wave height.
ENDURANCE
Low domestic power draw provides static endurance of 100 days for continuous observations.
ADAPTABLE
Vehicles can be fitted with a variety of environmental, oceanographic, hydrographic, benthic and industry specific sensors.